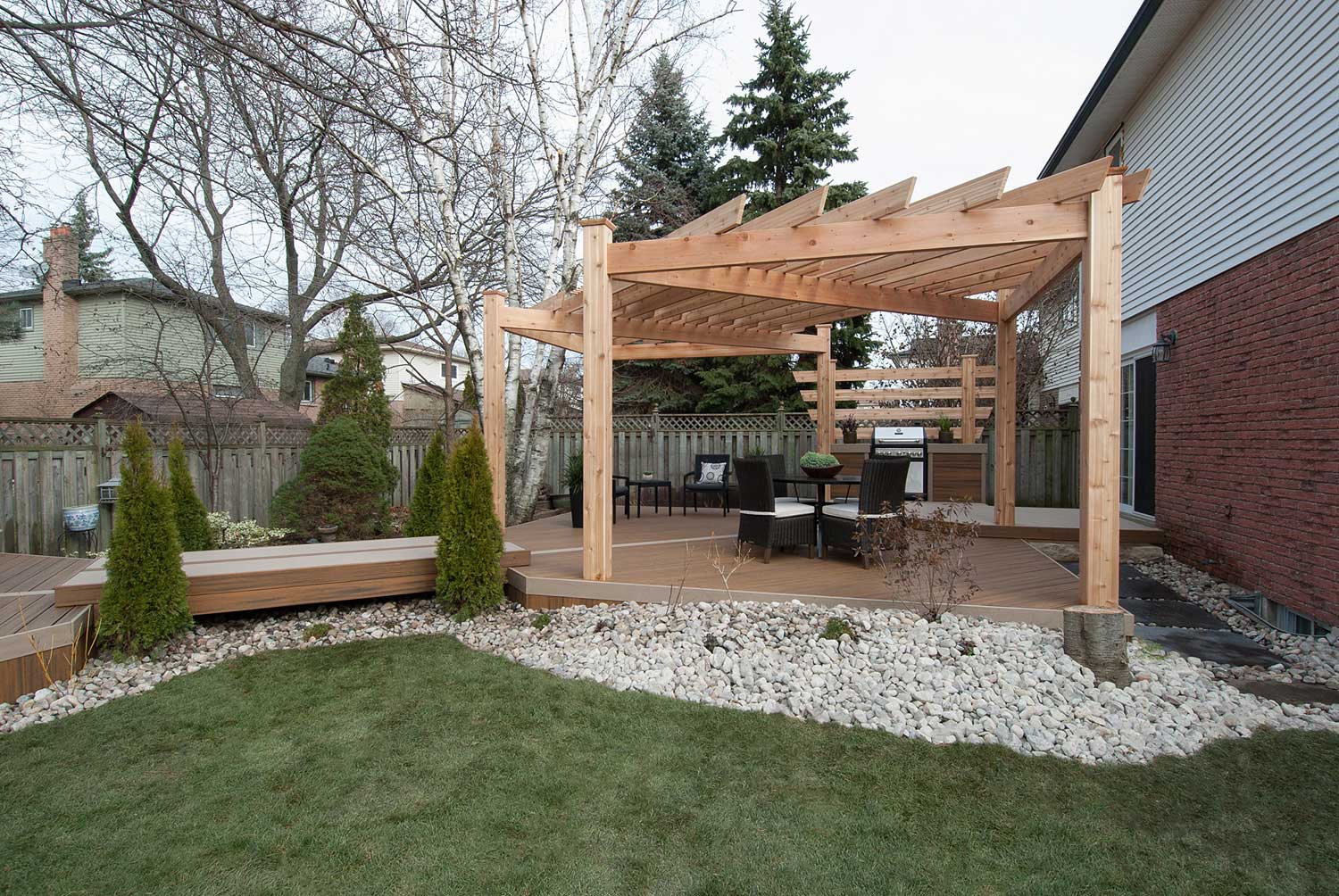 Beautiful Durham Custom Decks and Landscaping
CCR Renovations offers outstanding deck and landscaping services. We are large enough to cope with any project and still small enough to care about our customers and their needs. We do everything we can to keep to agreed schedules even when the Canadian weather tests us!
From decks to paving and from footings to fencing, we can deliver them all.
We at CCR Renovations will help you achieve the results you desire for any deck/landscaping project. No matter what your requirements might be, we can create the solution to suit your individual needs and help utilize all areas of your outdoor space. From the smallest yard project to a large landscaped theme with custom 2 storey deck, we can help you convert your ideas into reality.
We completed 3 seasons of "Decked Out" with Paul Lafrance, building his awesome designs!