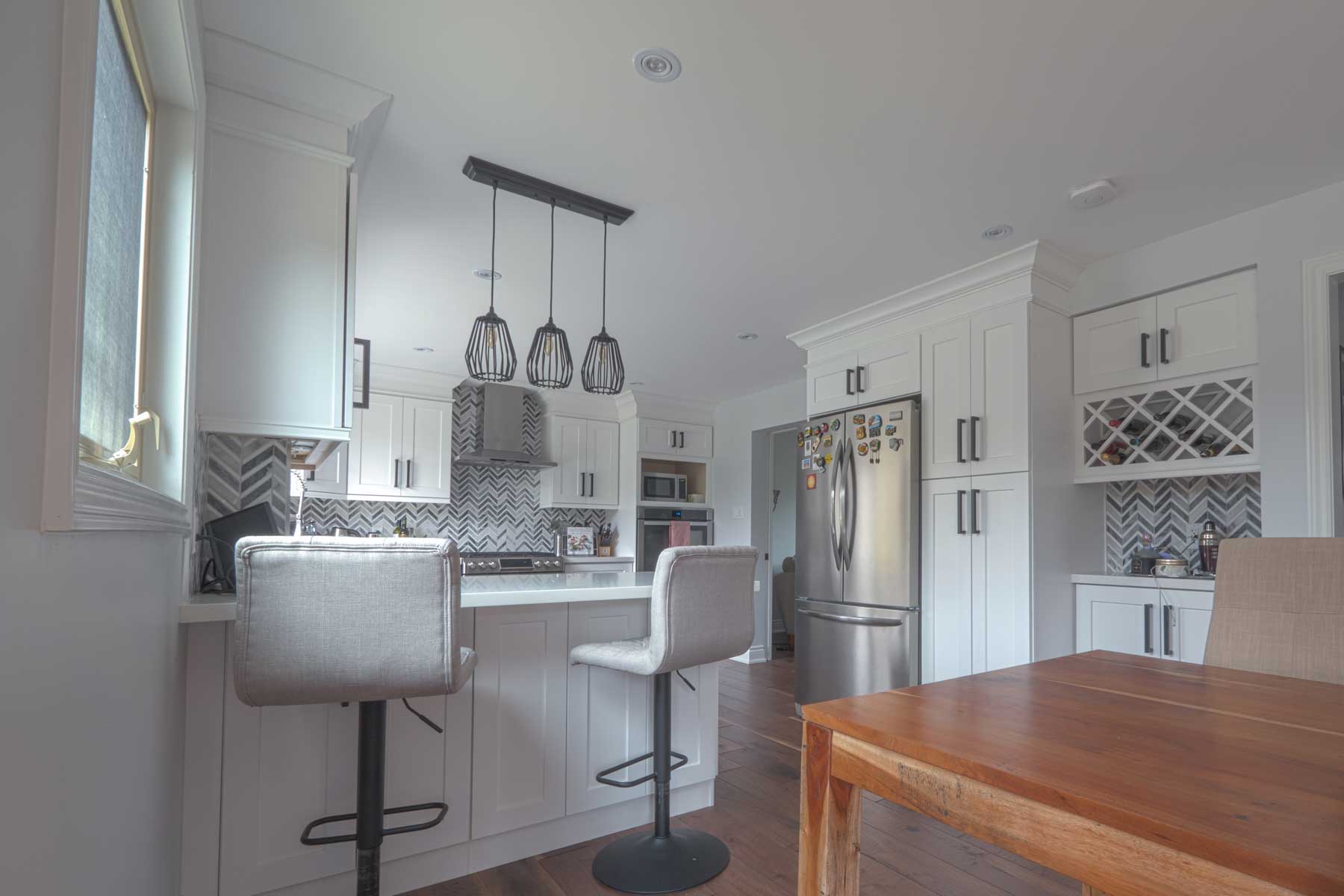 Hear What our Clients Have to Say
Customer satisfaction is our priority. CCR Renovations at all times treats our clients and their property with respect and ensure that the working site remains a safe and healthy environment. Read below to find out what our customers are saying about working with us.
John S. – Toronto, Ontario
"I've worked with Stuart on a number of home renovation projects now and I've been thrilled with his personable nature, and professional outlook when it comes to renovation projects. My projects are never straightforward (high end bath in 100 year old warehouse conversion loft, 100 year old church conversion complete gut/reno among other projects). Stuart goes above and beyond to find ways to complete projects on time and as close to budget as possible. I always had a fear of trying to find a good contractor… like a needle in a haystack… I took a chance on Stuart through this site a couple of years ago and have been working with him ever since. Give him a call he's a great (British) guy, and an excellent contractor."
"Basement Renovation review in Toronto About 1 year ago.Thank you to CCR Renovations for totally executing my vision to a T. I had very high standards and they delivered without a doubt exceptional service and workmanship. They're attention to detail was impeccable. They went over the final work with a fine tooth comb just to make sure everything was great! There was nothing CCR wouldn't do to make sure the stain on the stairs was Perfect! (thanks Conor!) Thank you everyone at CCR. We are sooo happy with the outcome! Matt, Conor, Stuart, Matt and of course you cannot forget Sam behind the scenes were a complete pleasure to work with and have in our home."
Brian B. – Oshawa, Ontario
"Just a quick note to thank you for helping us with our bathroom and stairway renovation. We initially chose you because of your enthusiasm for our project. You gave us many good ideas that worked out really well. You put in many extra hours, both late nights and weekends to keep our projects on schedule and budget. Please feel free to have prospective customers contact me for a reference as I will willingly advertise your excellent workmanship."
Kevin & Nancy – North York, Ontario
"Our designer/project manager recommended CCR Renovations to do all the work (electrical, installation of lighting, plumbing and flooring) other than the cabinetry. Matt and his crew completed the work as scheduled and on budget. They were respectful of working in a condominium with limited space. Matt is very pleasant to deal with. We are extremely pleased and would call on them for any future renovations."
Melissa – Oshawa, Ontario
"We had CCR Renovations in to complete what began as a plan to finish out Basement into a simple rec room. Once they began the project we became super excited at the potential the space had. They allowed us to change our minds and add to the project to create an unbelievable dream Basement with built ins, a wet bar and custom niche and wine rack. They were incredibly patient and professional throughout the process! Special shout out to Matt for always keeping us in loop of the progression of work and spending so much time finding the perfect wine rack for me. To Connor for spending extra hours while we were away so we could come home to a tremendous amount of work completed. And to Levi for the meticulous work on the built ins and niche. Although the project took longer than originally anticipated (because we kept adding items) it was worth every second! From floor to ceiling the quality of work is flawless and if something wasn't just perfect they changed it without hesitation.We highly recommend choosing CCR Renovations for any project in your home and plan to use them again in the future!"
With over 30 years of experience in the construction industry, we have built up a great reputation for excellence.

Browse a few examples of some of the projects we have undertaken.

CCR Renovations is proud and privileged to have taken part in the several TV shows over the past 4 years.